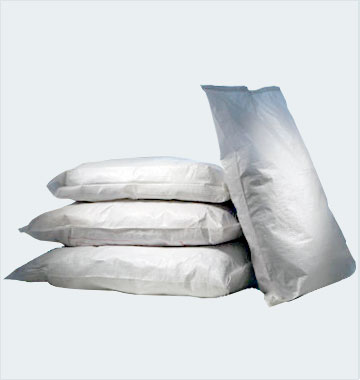 Polypropylene Woven Flat Bags are manufactured on modern equipment of the Austrian company "Starlinger".
They are used for packaging of bulk products (sugar, groats, salt, mixed fodders, fertilizers, building materials, chemical products and others).
Bags can be manufactured:
from laminated or nonlaminated fabric;

with side gussets (Scheme1) or without them (Scheme 2);

with stitched or heat-cut top;

with a sewn polyethylene liner;

with single or double bottom seam;

with a transparent stripe;

with handle;

with perforation;

with 6-color flexographic printing on one or both sides;

with lamination of BOPP/PET film with full-color roto-/flexoprinting on one or both sides (up to 10 colors).